"My Planet" has won the main prize of "SMIrotvorets-2022"
30.11.2022
On November 29, a ceremony of awarding the laureates of the XIV All-Russian competition "SMIrotvorets" took place in Moscow - for the best coverage in the media of issues of interethnic and ethno-confessional relations. In the nomination "Television", two UMG projects for the TV channel "My Planet" received the award.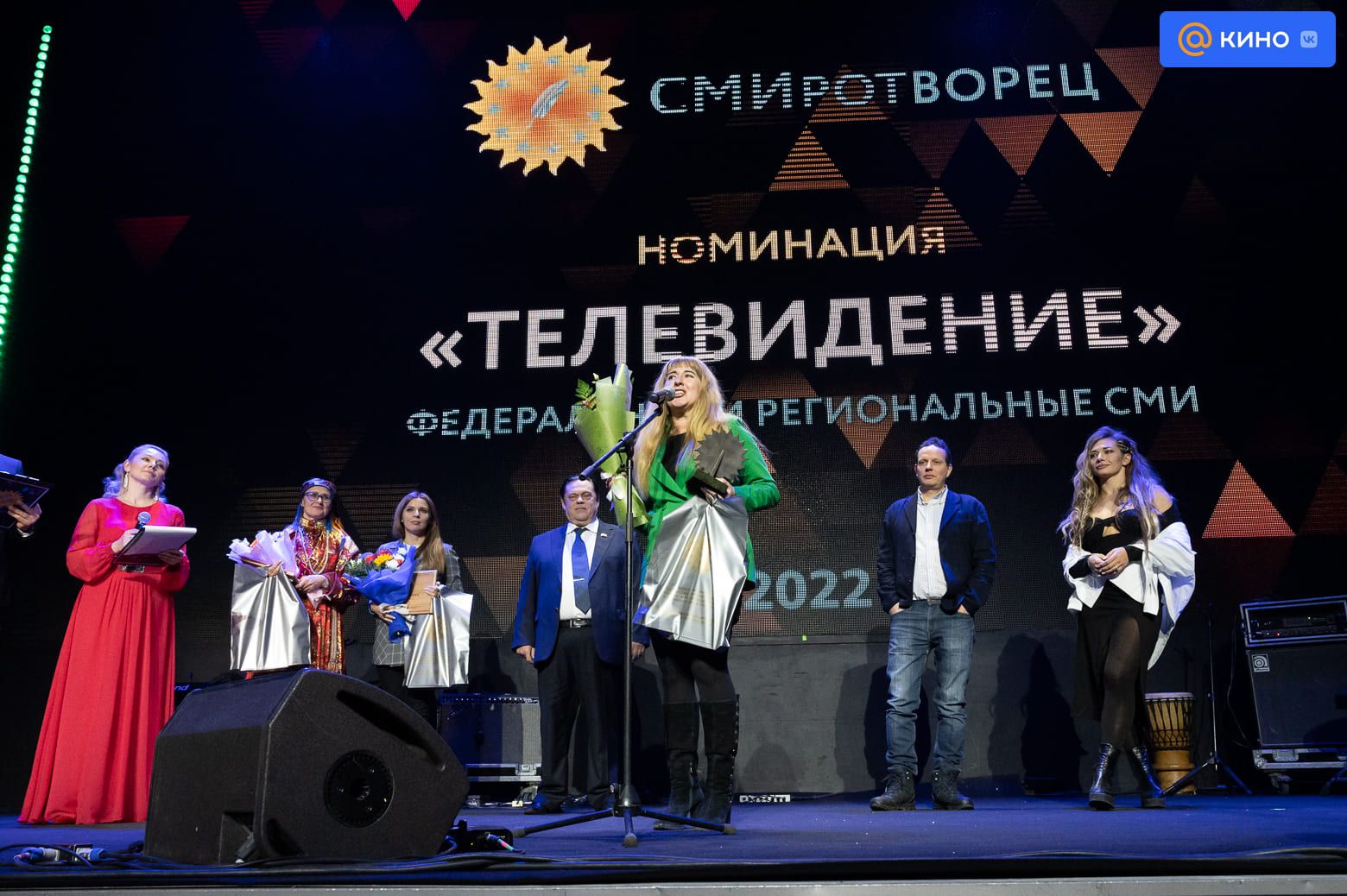 In the series "So scary. So interesting. Yamal." Anna Demyana learns to navigate the snowy tundra, tries her hand at traditional Nenets belt wrestling and takes part in reindeer sleigh races. "As the host and author of the program about adrenaline, I can say that Yamal is extreme. Because this land has reached the end, even Yamal is translated as "the end of the earth". It is especially pleasant to receive an award for a film about Yamal, because this is my favorite series in which I managed to intertwine modern gags with folklore metaphors," says Anna Demyan, author and host of the program "Scary. Interesting."
Another UMG winner project is "Cecile in Wonderland. Dagestan". For this episode Frenchwoman Cecile Pleasure went in search of the "mysterious woman of the Caucasus" - to the Republic of Dagestan. Cecile met a blacksmith woman from the village of Kharbuk, visited the Salmanov family's Neskuchny Garden, and also tested her strength on the rugby field as part of the Dagestan women's team. 
The "SMIrotvorets" contest is held by the Federal Agency for Ethnic Affairs within the framework of the State Program of the Russian Federation "Implementation of the State National Policy" on the initiative and with the support of the Guild of Interethnic Journalism. More than 1.2 thousand media participate in the competition, more than 13 thousand works were submitted for awards, including articles, reports, radio and television programs, documentaries and podcasts.